Brattleboro Subaru has a complete in house Vehicle Reconditioning Department with a 3rd-party Recon company, giving us the ability to fully detail every vehicle on our lot. Why is this important to you? It will give you the confidence that no matter what vehicle you purchase, it will be detailed and reconditioned with the most current and state-of-the-art reconditioning treatments.  Many dealerships only clean a car, and sometimes only the New cars. Brattleboro Subaru goes through every vehicle whether it is New
, Used
or even Wholesale, to make sure they are fully detailed and reconditioned to look and smell as New as possible.
Satisfaction is our #1 priority
including the cleanliness of the vehicle you just purchased.
Here are some photos of our Reconditioning Department: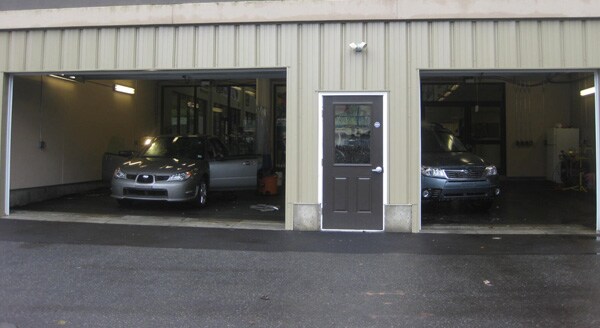 Our Reconditioning Department has two overhead garage doors: one normal size and one double size.
This gives us the ability to fit three vehicles at one time or fit two over-sized vehicles.We keep a current
and extensive stock of treatments and equipment to be able to restore a like-new appearance to all
used vehicles and treatments delicate enough for your New car.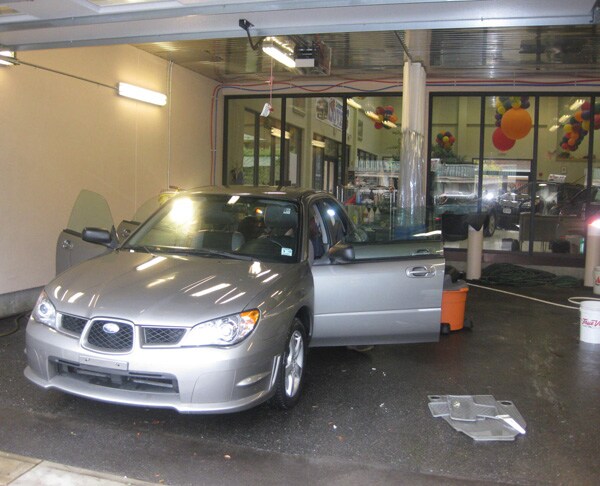 The biggest and best feature of our reconditioning department is it is attached to the Sales Department
showroom so you can watch your new vehicle get reconditioned.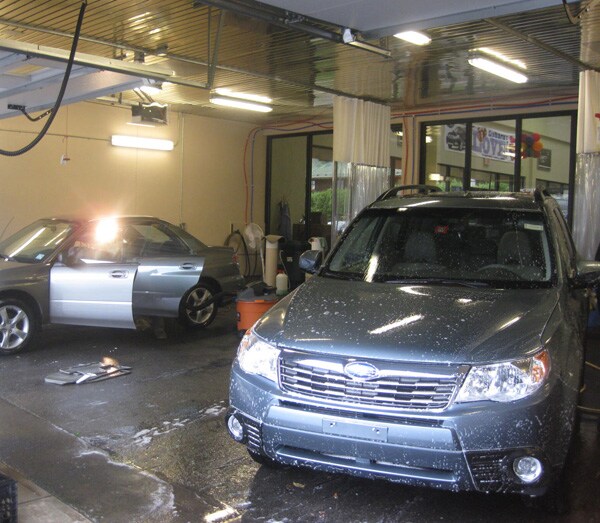 Now you can see we take the cleanliness of our vehicles serious, and you should too.
Thank you for choosing Brattleboro Subaru