The 2022 Subaru Love Promise Community Commitment Award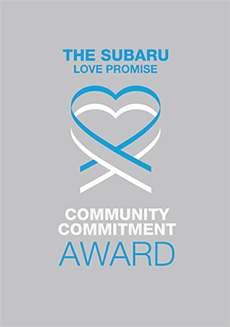 We've been nationally recognized for our dedication to our community and the Subaru Love Promise.
We're honored to receive the 2022 Subaru Love Promise Community Commitment Award. This award nationally recognizes Subaru retailers who are making the world a better place while demonstrating an outstanding commitment to supporting passions and causes in local communities. These efforts are focused in important areas such as the environment, community, health, education, and pets.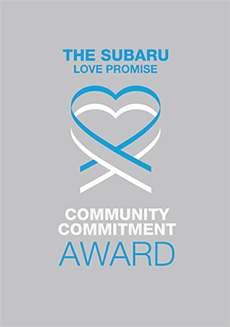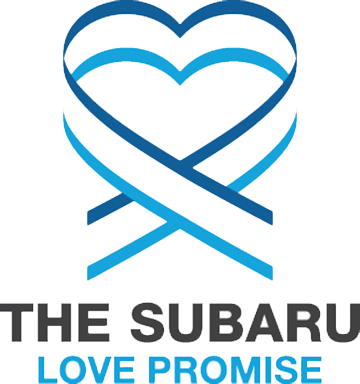 What is the Subaru Love Promise?
Subaru and our retailers believe in making the world a better place and the Subaru Love Promise is our vision of respecting all people. This is our commitment to show love and respect to our customers and to work to make a positive impact in the world.
How is Brattleboro Subaru dedicated locally to the Love Promise?
Our Love Promise can be seen in various partnerships with local charities and non-profits. We're grateful for the opportunity, not only to be a part of our community, but to serve it as well.Our Love Promise is demonstrated through action. We proudly support so many causes everywhere in our community, from local charities to non-profits to families-in-need. We are grateful for the opportunity to make a positive impact and be a member of such a strong and vibrant community.
Windham County Humane Society, ASPCA, The Animal Rescue & Protection, Southern Vermont Therapeutic R, Lucy Mackenzie Humane Society
Green Up Vermont, Bonnyvale Enviornmental Edu Cen, Friends of Pisgah, The Fresh Air Fund, National Park Foundation
Early Education Services, Winston Prouty Center, Kum Hattin Homes for Children, IN-SIGHT Photography Project, Teach for America
Youth Services, Brattleboro Museum & Art Center, Women's Freedom Center, Make-A-Wish Vermont, Next Stage Arts Project
Brattleboro Memorial Hospital, Brattleboro Area Hospice, Rescue Inc, Brattleboro Retreat, Brattleboro Walk-In Clinic
Love Promise Stories from Brattleboro Subaru
Subaru and Brattleboro Subaru believe in making a positive impact on the communities in which we live and work. We uphold that belief through our Love Promise Community Commitment. Every month, we select inspiring stories from customers and partners from around our area who strive to support our collective commitment and feature them here
Keeping our patients warm - Gina P
Brattleboro Memorial Hospital (BMH) would like to send a huge shout out to Brattleboro Subaru for their recent donation of 80 warming blankets to our Oncology Department. These blanket will go to use keeping our patients warm during their treatments. John and Shawn stopped by on Wednesday, June 29th to deliver the blankets to Agnes Mikijaniec, APRN, clinical manager. They even graciously posed for a few photos. Patients going through cancer treatments often experience chills so the blankets will help keep them warm and comfortable. Over the years Brattleboro Subaru has been a really outstanding community partner. On behalf of BMH's staff and patients, thank you Subaru for caring!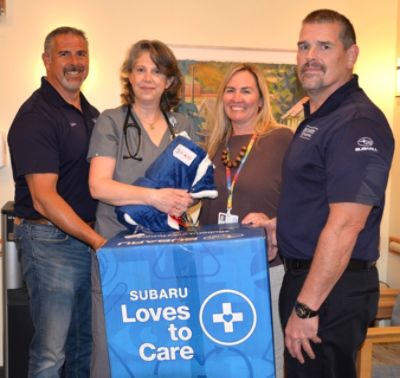 ---
Brattleboro Subaru's Teacher Appreciation Week - Emily L
Brattleboro Subaru decided to honor teacher appreciation week by buying flowers from a local small business, Halladay's Flowers and Gifts, and gifting them to Ms. Lisai for her consistent commitment to her students and dedication to the love of learning. Ms. Lisai teaches the 6th grade class, who's favorite subject is sports! Brattleboro Subaru decided to surprise Ms. Lisai to give her the full effect of excitement in the moment. Ms. Lisai is recognized for her ability to inspire, motivate, instill a love of learning, and ignite their imaginations. She has created a fun and safe educational environment for everyone and that is not going unnoticed. And, of course, they had to do a silly picture for the fun of it! Happy Teacher Appreciation Week, Ms. Lisai!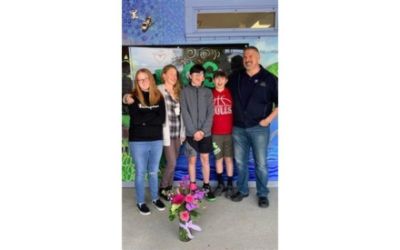 ---
Fortunate to have Brattleboro Subaru's support - Maya R
Cedar came to the WCHS on a lifesaving transport from a southern shelter where she faced euthanasia due to overcrowding. She was a sweet girl, but very shy, worried and anxious. She spent 3 months in an amazing foster home learning how to get past her anxiety before finding her new home. From her mom: "She is getting used to our household and even knows her new name. She and Puggy are having fun romping. She loves going for rides, and she has some favorite toys already. I do give her doggy CBD (I sell it in my store) and that may be what is helping her anxiety. She is eating well and has learned where the treats are kept!" It can take time to find the right home for these sweet sensitive dogs who have been through the trauma of losing their home. We don't know where Cedar's story began, but we know she deserves the loving home she now has."WCHS is fortunate to have Brattleboro Subaru's support. Funds raised during the Subaru Love Pets event, and donated to WCHS, covered the cost of saving dogs like Cedar. The Brattleboro Subaru's love of pets also helped our animal care team come up with a plan to help Cedar learn what love is so she could confidently win the hearts of her new family. Thank you!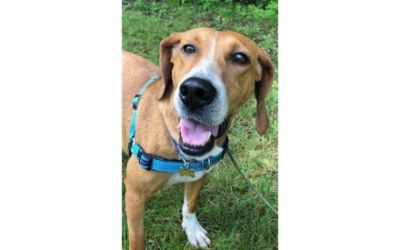 ---
Community Partnerships - Vickie C
November 11,2021 My husband Peter Case and I have lived and worked in Brattleboro Vermont for well over 30 years. Something we are very committed to is community involvement and helping our community survive and thrive. We discovered fairly early on that Brattleboro Subaru was also committed to the many non profits working hard to make a difference. Starting with John Scaccia dedicating his time, energy and expertise in marketing to the Brattleboro Chamber of Commerce by sitting on the Board of Directors and helping a small Chamber of Commerce through smart marketing, encouraging local businesses to become members of the chamber and sponsoring many chamber events. Over the years John Scaccia and Frank Hennenburger have stepped up and helped so many organizations by sponsoring their events, and featuring them during the Share the Love campaign, which gets tremendous support from the great folks at Brattleboro Subaru. Their commitment to making Windham County a better place to live and work has been instrumental in keeping many businesses and individuals alive and thriving. They form great partnerships and have sustained them throughout the years. Because of their dedication to the community they have been recognized as a Corporate Business of the Year by the Chamber of Commerce. It is a pleasure to write about Brattleboro Subaru and the commitment the staff and management have to making Brattleboro Subaru a leader in the community. Vickie Case Community and Donor Relations Food Connects vickie@foodconnects.org 802380-2120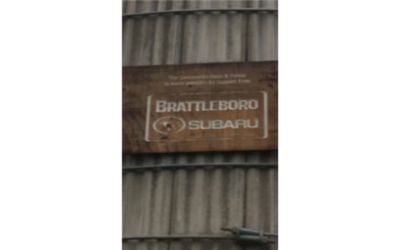 ---
Helping the community weather the pandemic - Wendy F
Retreat Farm was fortunate to be the recipient of the 2020 Share the Love campaign from Brattleboro Subaru. We received the check in March of 2020 just as the world was shutting down, but support from Brattleboro Subaru helped us pivot to help serve the community in two critical ways throughout the pandemic. We started an emergency food pantry and started growing food to share with people in need. We grew 10,000 lbs of vegetables in both 2020 and 2021 and shared them with people through a free farm share and a pay what you can farmstand. We also transformed the expansive grounds of Retreat Farm into a free family experience that provides everyone with a safe outdoor place to recharge and be inspired. We built several new features for families to enjoy: a labyrinth-shaped garden, a poetry trail, a living amphitheater sculpted into the hillside, and interpretive signage explaining the history of the farmstead. We welcomed the community to visit these new features as well as our beloved farm animals on pasture, the forest playground, and the Storybook walk. Our historic barns, grassy Square, and extensive trail system have become invaluable resources for local and visiting families alike to explore, relax, and reconnect safely. So many thanks to Brattleboro Subaru for helping support the community in these important ways, allowing everyone the unlimited benefits of access to nature, outdoor recreation, and fresh healthy food.
---
Offering a Choice - Beatrice B
The Inner Fire Community is very grateful for the recognition and generous support we have received via the vision of the Subaru Community's Share the Love Initiative Subaru's donation will support the completion of the Heart of the Inner Fire Home and the West Wing. This much needed space will not only allow more striving individuals, who seek for a choice, to be proactive in their soul-healing journey but will give an opportunity for respites and retreats for exhausted and desperate professionals, family members and other striving individuals seeking an alternative to the psychotropic medications. Inner Fire is a 501c3, licensed TCR, proactive healing community in Brookline, Vermont, offering striving individuals the choice to recover from traumatic and debilitating life experiences which typically lead to addiction or mental (soul) health challenges, while strengthening themselves on a deeper soul spiritual level, but without the use of the mind altering, psychotropic medications. (antipsychotics, anti-depressants, benzos etc...) We are not against medications, as they can be helpful for emergencies or shorter periods of time, but we believe in the power of choice. Inner Fire supports individuals who want to avoid medications in the first place, who long to taper to a level which works for them which could mean off, or who are reeling from the horrendous withdrawal symptoms of the benzodiazepine they had tapered from previously. Inner Fire was catalyzed by remarkable individuals in rehab who approached Hauschka Artistic therapist Beatrice Birch stating: "I hate being medicated, isn't there a choice?" Having worked for years in the English NHS and complimentary clinics in the USA and Holland where homeopathy, anthroposophical medicine and the artistic therapies were used, Beatrice knew there were alternatives to the psychotropic medications dished out far too randomly. She shared what she could but when these individuals finally left the rehab and not finding any alternative, chose suicide over living the zombie type existence, disconnected from their clarity of thinking, heartfelt feeling and intentional willing, in fact from all that makes us human, Beatrice knew she had to find her colleagues and simply offer a choice. What people choose is their business, but a choice had to be visible. In time, Beatrice experienced their suicide as a sacrifice and a wake-up call. The relationship between the rise of suicide and the anti-psychotic and other mind-altering, psychotropic medications needs to be recognized and appreciated. Healing should be a right and not a privilege. Reclaiming lives by careful tapering takes time and cannot be rushed as does deep, profound healing, but our insurance system appears to believe in quick, superficial fixes, so there is little financial support for striving individuals other than through the generous, private donations to our Support a Seeker and Building Funds. Once free of the dangerous side effects and withdrawal symptoms of the psychotropic medications, which too often do not deal with the deeper emotional, soul issues which led to seeking psychiatric support in the first place, then the striving and courageous individuals can work more consciously and digest the challenges which come with simply being human. At Inner Fire, individuals are met with Love, Respect and the recognition that indeed, despite horrific life situations and challenges, they are indeed Creators, and not victims. Within each of us is a Spirit, a Divine Creative Self, a Witness...call it what you will: a part which is never wounded. By recognizing and connecting with this part of ourselves, each Seeker will be able to work with any challenge which comes their way...after all this is what makes the human being unique. But we need choice. There have been requests for Inner Fire Communities in Texas, Northern California, Detroit and the UK and an email from South Africa stated: "Even knowing Inner Fire exists gives us hope!" Upon completion of the Inner Fire Home, retreats offering educational opportunities will be possible for desperate and concerned psychiatrists and other professionals, focusing on the whole human being as Body, Soul and Spirit rather than isolated, mechanical parts. They will be able to learn how they can safely help the individual withdraw slowly from their medications and reclaim their lives. Most every visiting family member, exhausted, angry and confused has stated, " I need Inner Fire!" Families and loved ones need support as well! The Inner Fire program which calls upon and awakens all aspects of the profound, human being essentially works with diet, will based activities and the arts. For more information: www.innerfire.us, please scroll down on the home page for interviews giving a picture of the Inner Fire comprehensive program which recognizes each human being as unique and as a creator. Contact for Beatrice: beatrice@innerfire.us and come visit!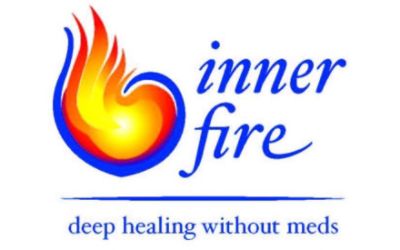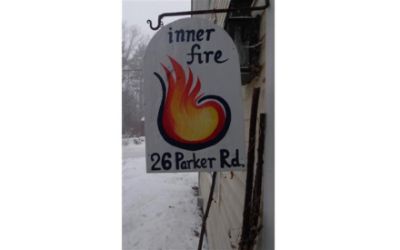 ---
Cosmo finds a home - ANN G
We are so grateful to Brattleboro Subaru for all they do to promote the human-animal bond. Right now, we are very focused on making sure local pets are happy and healthy in the homes they have, with the families that love them. We are the only shelter in Vermont offering low cost veterinary care, and that is keeping us very busy. We will use the funds granted to us by Brattleboro Subaru to support our Pet Care Assistance program, providing veterinary care and spay neuter for those who are struggling financially. Pets are family, and our goal with the Pet Care Assistance Program is to keep families together. We adopted out 44 cats, 4 dogs and 2 ferrets during the month of October. Cosmo is our favorite October adoption story. Cosmo was brought to us by Cathy Barrows, Brattleboro's wonderful Animal Control Officer. Cosmo had been left behind when someone moved out of a downtown apartment. He had a microchip that we were able to backtrack to a shelter in NH and found out he had only been adopted 6 months before being abandoned. Cosmo had a history of urinary issues so he needed a special diet and to be the only pet in his new home. While we loved having his help at the front desk, (he loves to sit in a lap and always had something to say) we wanted him to find a home of his very own. He spent almost 3 months with us before finding his match with a local woman who has experience with cats with urinary problems! She reports that he is a wonderful companion and doing great in his new home.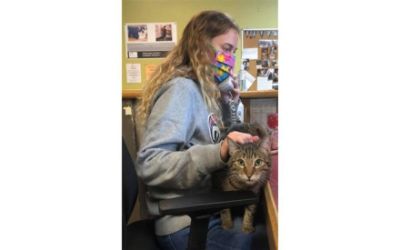 ---
Groundworks Collaborative thanks Subaru - Laura C
It was just in time for our winter weather that the kind folks at Brattleboro Subaru reached out to offer 80 brand new cozy blankets to distribute to the folks in our shelters. All of us at Groundworks Collaborative are extremely grateful for this generous donation. Thank you, Brattleboro Subaru!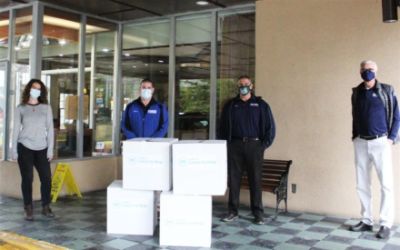 ---
Why Brattleboro Subaru is an amazing dealership - Jennifer -
I have to say this has to be hands down the most positive car buying experience I have ever had – John McClean is hands down PHENOMENAL. It started with Marie texting me and being so helpful In directing what needed to happen with my Jeep and my expectations. I went into a morning appointment with John with not a lot of hope as my credit has suffered terribly due to the pandemic. John was so kind and he really spelled everything out for me as to what might happen and did not falsely get my hopes up. I was treated with incredible respect and courtesy through the entire process and enjoyed meeting you as well, after you went for a test run in our Jeep. John went to great lengths to ensure I was not wasting a minute of my time, as well as doing everything he could to get me out the door in the car I needed with the right terms.I cannot say enough about how good it felt to be able to reduce our monthly car payment at the same time, getting and amazing Impreza. If there is anything I can do to highlight John as a stellar sales consultant within the Subaru organization, please let us know as he is truly deserving of recognition. I also want to acknowledge the finance manger, whose name I did not get to know while we were there (Nizam), but he stayed late with us to crunch the numbers and really got us the best rate and terms possible, which was truly appreciated. It is clear why Brattleboro Subaru is an amazing dealership – we have been a customer before, and now, I will not go anywhere else. I am filled with gratitude for the car and time spent helping me and my husband.
---
Helping Nourish Our Community - Wendy F
Retreat Farm was thrilled to be the recipient of Brattleboro Subaru's Share the Love campaign. At the beginning of 2020, the funds were planned to help restore the barnyard, an important space through which every visitor to our agricultural education program passes. After the coronavirus hit, the Farm switched gears, and thanks to the infusion of funds from Brattleboro Subaru, started growing as much food as possible to share with people in need. Now six months later, we've helped over 600 people keep food on their table and shared 3,000 lbs of kale, cucumbers, lettuce, and more with local families and the VT Food Bank. The Farm has also been transformed into a public commons where everyone is welcome every day for free. The farm animals grazing on pasture, 10 miles of trails, and beautiful gardens have been joined by art installations, interpretive signs, and new walking paths. Families are connecting to the land and enjoying time in nature while remaining socially distant. Thanks to Brattleboro Subaru, Retreat Farm is nourishing our community in body and spirit in an exceptionally challenging time. We are so grateful to Brattleboro Subaru for their support!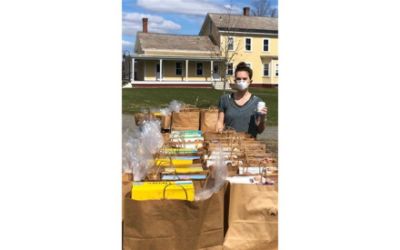 ---