HERE ARE TEN REASONS WHY:

1. OUR CUSTOMERS LOVE US
Whether living here or coming from north, south, east, or west, we make sure all our customers are satisfied. We strive to create an enjoyable experience for our customers and it shows in the positive feedback we receive. Our customers love us. Several comments from our customers are posted along the right-hand side of this page, but please take a moment and check out our Customer Testimonials
page for many, many more.



And for those who are skeptical of the reviews that dealers post on their own websites or simply prefer to use an independent site for reviews:
Check out our dealership on DealerRater®
, a third-party review site which rates all dealerships, for all brands, all over the country.

Brattleboro

Subaru earned the 2012 Stellar Care Award. T
o achieve this
prestigious honor, a Subaru
dealership must meet and mainta
i
n a
long list of performance standards and objectives established by Sub
aru of America, Inc. and
pass ongoing customer review.

What this means for you:



Exceptional Customer Care.

From meet and greet to test-drive to delivery, expect our sales team to demonstrate the highest level of care and performance.



Service Excellence.

Strict Stellar Care standards ensure that your Subaru is handled by highly skilled, factory-trained technicians in a state-of-the-art facility with the most current diagnostic and repair equipment.



Comfort and Convenience.

Our Sales and Service Departments must conform to Stellar Care cleanliness and comfort standards inside and out. You're more than a customer. You're our guest.



 

2. OUR BEST PRICE GUARANTEE
Our guarantee is that

we'll beat our competitor's price on your new Subaru.

If we can't, we'll fill your car with gas.*

Our owner, Frank Hanenberger, owns two Subaru dealerships in New England. It is a fact that no Subaru dealership in New England pays less than Frank Hanenberger and Brattleboro Subaru.




3. NO GAMES, NO GIMMICKS, AND NO DECEPTIVE ADVERTISING
We don't play games like some dealers. Whil
e they get you in the door with misleading and deceptive advertising, we aren't looking to bait and switch you. When we quote you a price, whether in print or person, that's the price you pay; no games, just straightforward sales.

4. VEHICLE DELIVERY
If for whatever reason you are unable to come to us and drive your new vehicle home, we can offer free delivery to your home or work. (Depending on location)



5. COMMUNITY INVOLVEMENT
Brattleboro Subaru gets involved in the community around us. We sponsor over 100 local charities every year. Being a part of our community is something we understand and our community is a huge part of us. If you are interested in seeing some of the ways we are involved, please visit out Community
page.
Brattleboro Subaru donated hundreds of thousands of dollars to local charities and causes. In 2018, we donated over $42,000 to Windham Windsor Housing Trust alone!

6. SERVICE SECOND TO NONE
We offer convenient online appointment scheduling
and w
ith seven full service bays staffed by our six highly-trained Subaru-certified Technicians, three friendly Service Advisors and our amazing Service Manager, Sean McMillan, our Service Department is the best in the area. And still our service hourly rates are less expensive than other Tri-State Subaru dealerships. This is one reason why our Service Department is inheriting customers from other dealerships who purchased their vehicles before we came around five years ago.

7. LOANER CARS & SHUTTLE SERVICE
Make arrangements for a free loaner cars or utilize our free shuttle service while your vehicle is in our shop. You don't have to sit around simply waiting. If you're going somewhere local, we'd be happy to drop you off and pick you back up when your vehicle is ready.

8. RENOVATED WAITING ROOM
In our pet-friendly waiting room, you can stretch out or even take a nap in our super comfortable leather chairs, enjoy free wireless Internet access, free gourmet Keurig® coffee from Green Mountain Coffee®, watch HDTV, or utilize our workstations
for your convenience.

9. NO VT SALES TAX FOR NON-VT RESIDENTS
This is a common misconception! New Hampshire and Massachusetts residents

do not

pay Vermont sales tax when purchasing a vehicle from Vermont.

10. CONVENIENT CENTRAL LOCATION
Right off I-91, we are so easy to get to and the most convenient location, just a short drive from Keene, Claremont, Bennington, Greenfield, or Northampton. After you buy your new Subaru, you'll want to be able to easily get it serviced and convenience of location is important.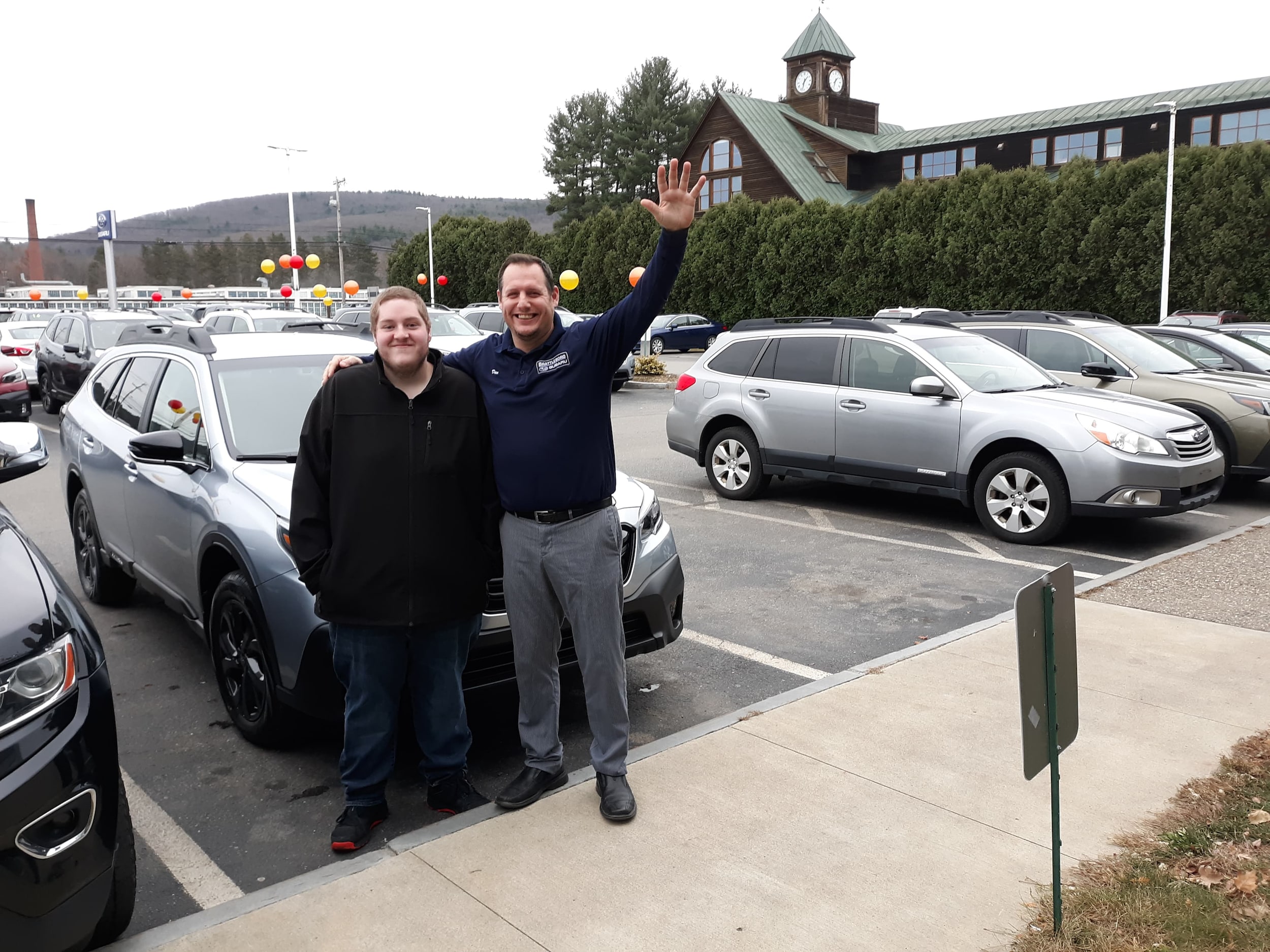 *Prior to purchase, you must give us a copy of your complete purchase agreement from a Subaru dealership, with VIN included, and give Brattleboro Subaru the chance to beat the price. If we can't beat the price, return after taking delivery of your new Subaru with your new Subaru and we'll fill the tank of your car with gas, provided the finalized deal matches the purchase agreement previously supplied.

All we want is an opportunity to give you a great deal and, if for some reason we can't, we want the opportunity to give you great service and have much of it be free for you.